| | |
| --- | --- |
| Back To Front Page | |
Field Wire WD-1/TT, WD-1A/TT and WD-36/TT
General Information and illustrations on wire dispensing and recovery
(from Army Field Manual FM 24-20, Field Wire and Field Cable Techniques)


Canvas Donut Canisters MX-6895/TT, MX-6894/TT -- WD-36/TT and Reeling Equipment RL-39 Kit
for sale
Wire,Equipment and related Tools for sale
Tips and information when Buying Wire, etc.,
---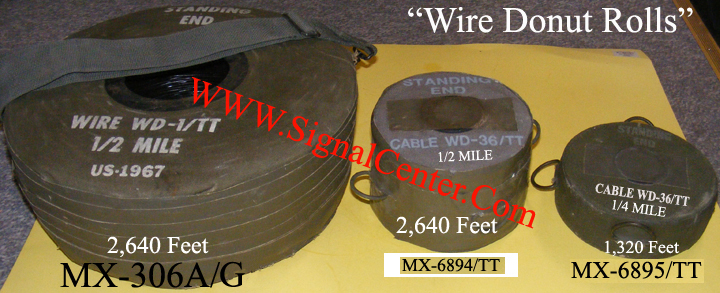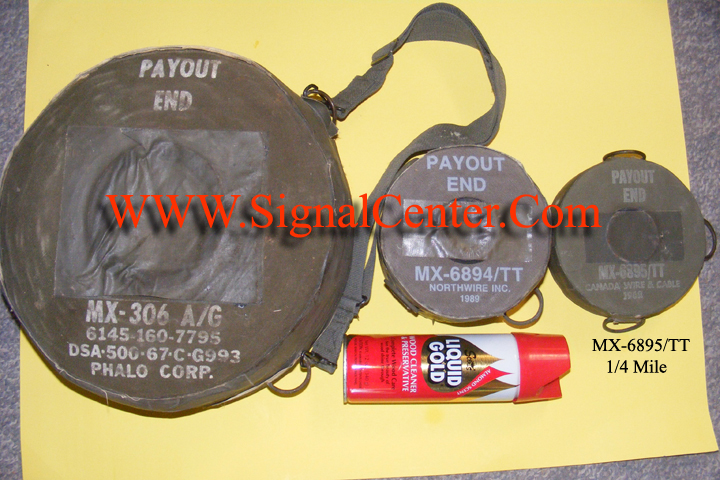 ---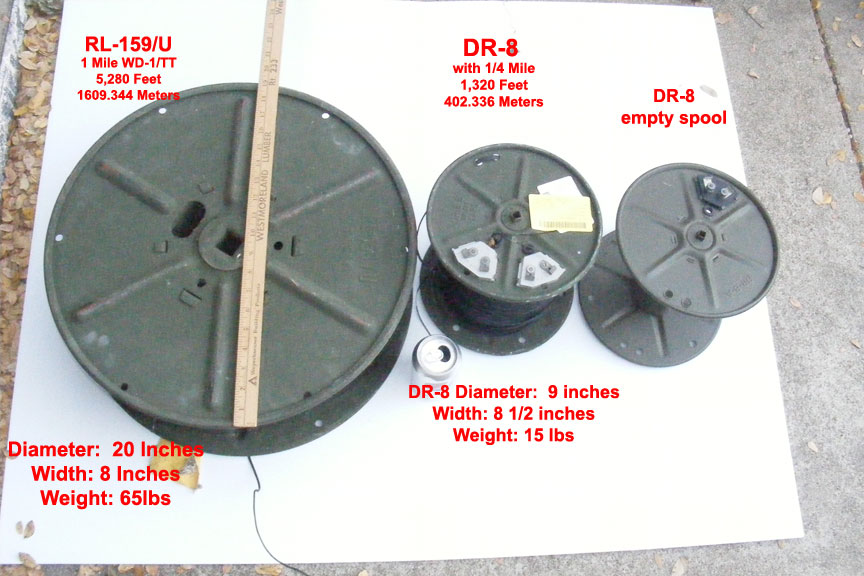 ---
Wire Dispensing Reeling Machines,
The one mile-reel RL-159/U is too heavy and cumbersome to reel out wire without the appropriate reeling machine -- it has a SQUARE Axel Hole. The least expensive reeling machine to use is the one 2 1/2 foot axel steel bar. It is normally a two-man operation, using the RL-27D. The more expensive RL-31E reeling machine can hold two RL-159/U one-mile reels simultaneously -- this usually is overkill for a small wire requirement. For smaller wiring requirements, the RL-39 reeling kits, incorporating the DR-8 spool/reels of 1/4 mile,are ideal -- great for recovering and relocating wire with minimum effort. These smaller spools also incorporate square axel holes.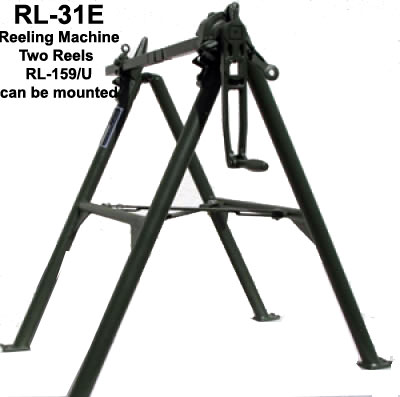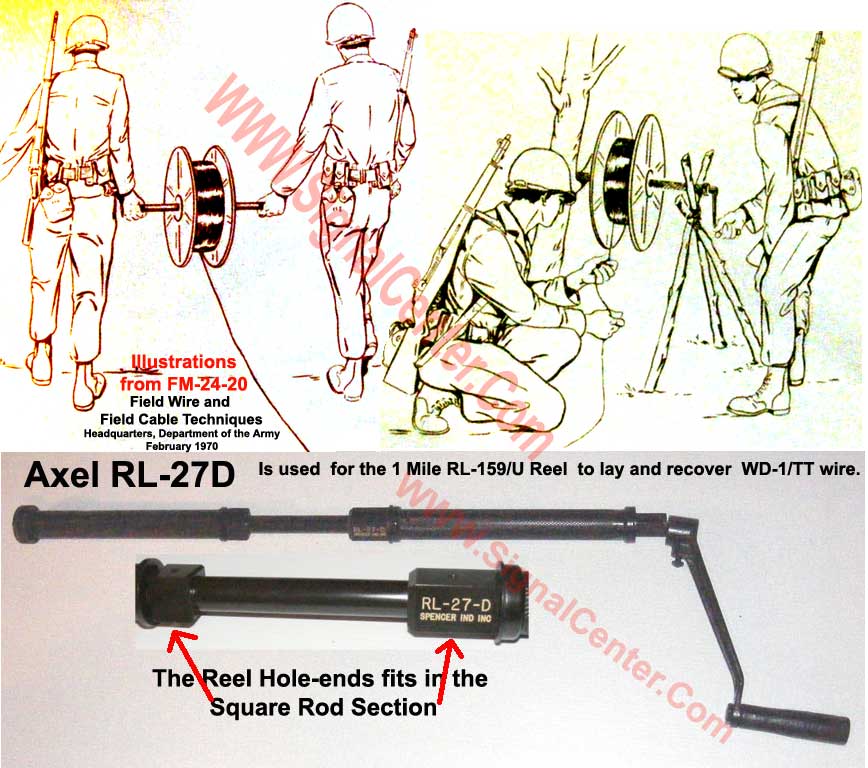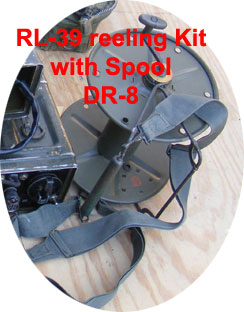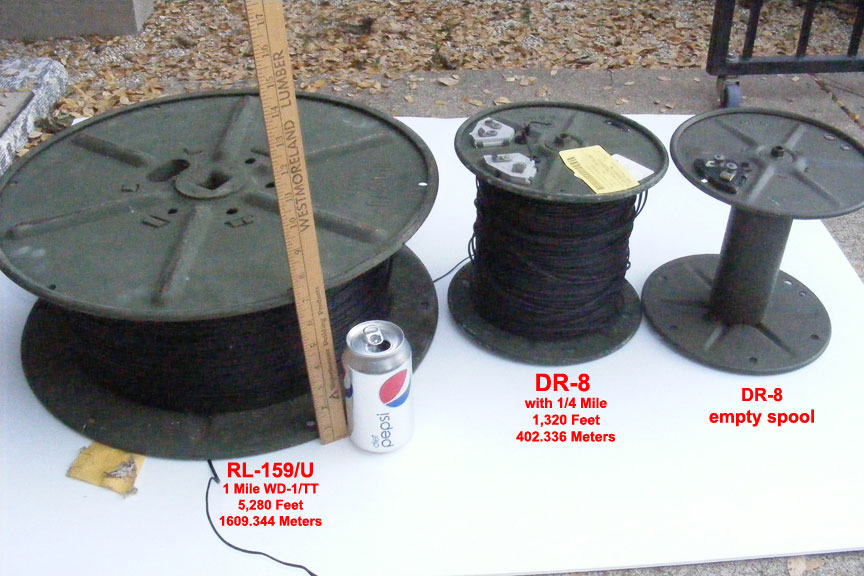 ---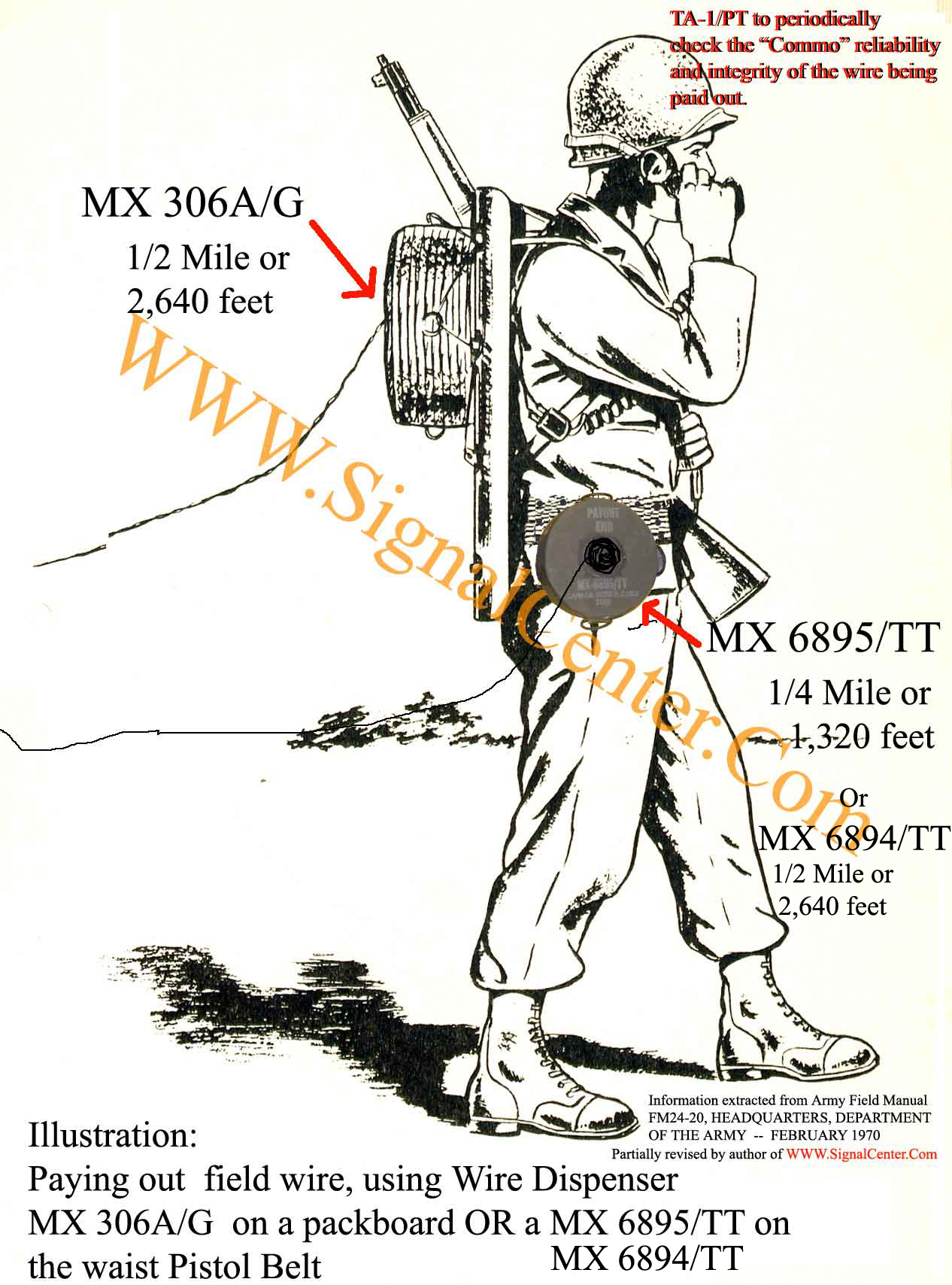 | | |
| --- | --- |
| Back To Front Page | |
---
Reeling Equipment RL-39 for Field Wire WD-1/TT
General Information



Recovering Wire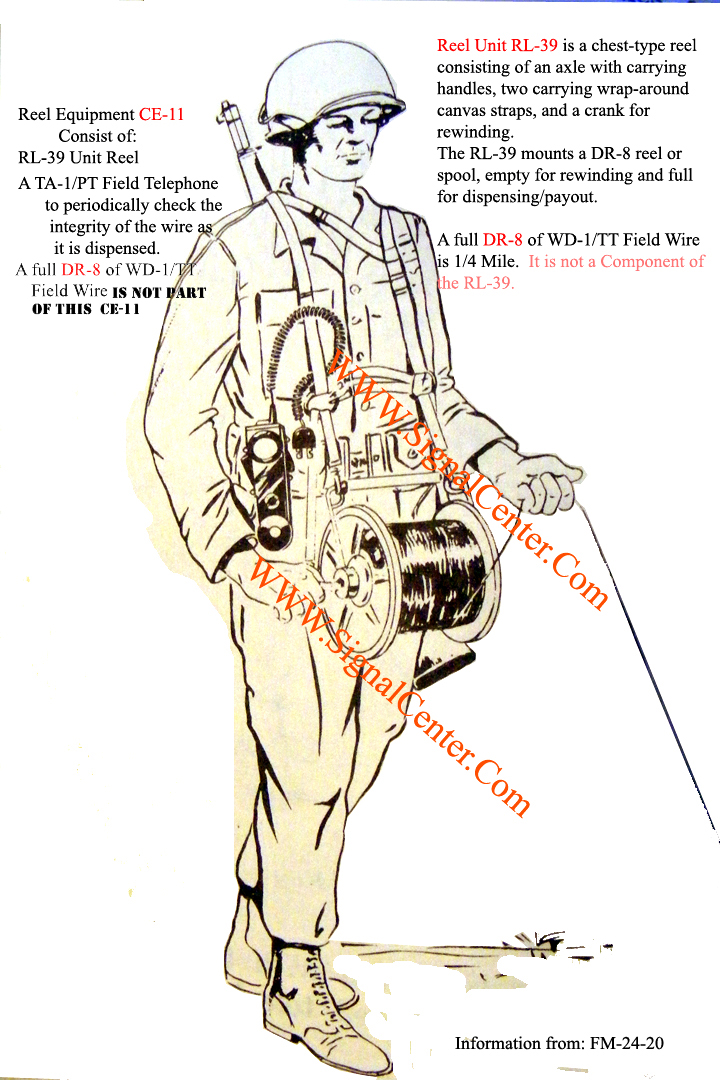 ---
Dispensing Wire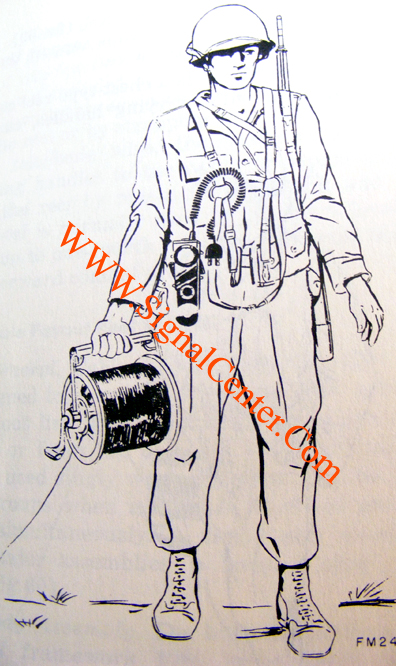 | | |
| --- | --- |
| Back To Front Page | |