| | | |
| --- | --- | --- |
| Back To Front Page | | |
TA-312/PT screws
13 Total Screws
For TA-312/PT and TA-43/PT Field Telephones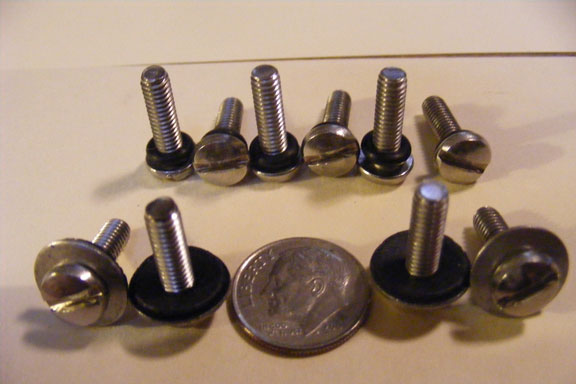 Item 36: Screws for TA-312/PT and TA-43/PT

Price: $6.95
New Mint Condition: TA-312/PT screws for TA-312/PT and TA-43/PT Signal Corps field telephones. The chassis and the buzzer screws have rubber washers for water proof enclosure.


---
6 screws with washers for the top section of the chassis
4 buzzer/ringer screws with rubber washers
2 screws for the cradle retaining spring
1 screw with lock washer for the generator crank handle.
---
Shipping Costs: $1.90 for Economy Standard USPS shipping of 3-8 Days. Will accept combined shipping.
| | | |
| --- | --- | --- |
| Back To Front Page | | |