| | | |
| --- | --- | --- |
| Back To Front Page | | |
New ID Data Plate
"Blank Serial Number Space"
For TA-312/PT, TA-312A and TA-43/PT Field Telephones

Price: $6.95
Price is for ONE Plate of your choice Only
Great to replace missing plates and for engraving or stamping your personal serial number or property identification. No screws. Most phones incorporated "rivets," instead of screws. Unless you have the screws, you can use glue "JB Weld" to glue cut off of the round head of finishing nails.
Shipping Costs: Free, in an envelope unless you combine shipping.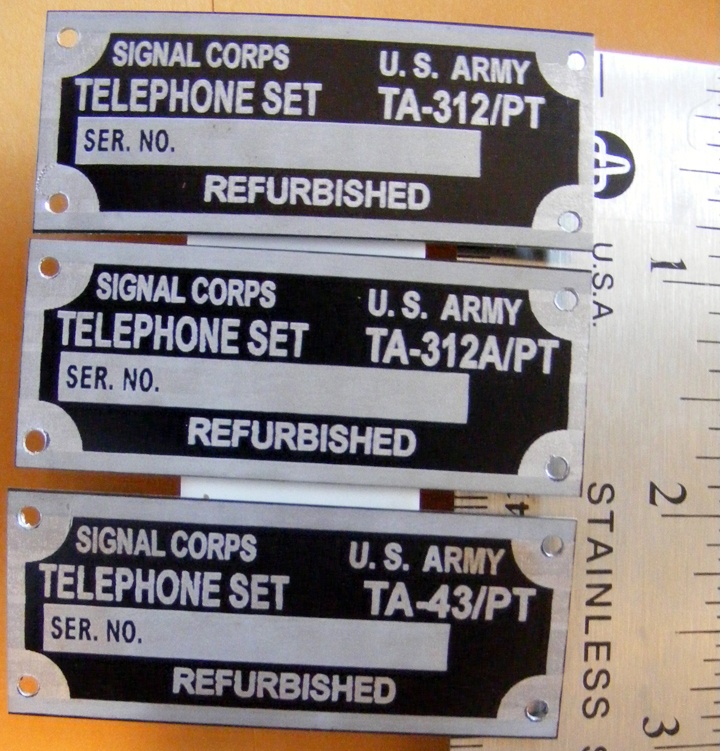 Item 21: Data Plate

| | | |
| --- | --- | --- |
| Back To Front Page | | |